My Blog
Posts for tag: pediatric dentistry
By Marblehead Smile Design & Family Dental
October 07, 2017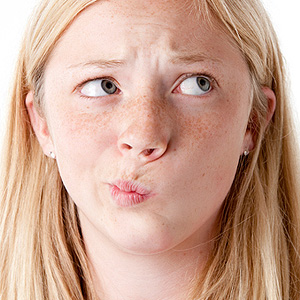 As if the preteen years didn't give kids and their parents enough to think about, new oral health concerns loom on the horizon. Along with major changes to the body, brain and emotions, additional risk factors for tooth decay and gum disease appear during adolescence — the period of development starting around age 10 and extending through the teen years that marks the transition from childhood to adulthood.
Even with declining rates of tooth decay across the nation, the cavity rate remains high during adolescence. According to the American Academy of Pediatrics, 1 in every 5 adolescents has untreated tooth decay. What's more, the onset of puberty — usually beginning around age 10-11 in girls and 11-12 in boys — brings changes in hormone levels that can affect gum health.
We all have millions of microorganisms in our mouth, representing hundreds of different species of mostly helpful, but some harmful, bacteria. Research has shown that total oral bacteria increases between ages 11 and 14, and new types of bacteria are introduced, including some that are not friendly to teeth and gums. Some unfamiliar microbes trigger an exaggerated inflammatory response to dental plaque, so gum bleeding and sensitivity are experienced by many children in this age group. In fact, "puberty gingivitis," which peaks around age 11-13, is the most common type of gum disease found during childhood.
A combination of hormones, lifestyle changes and poor oral hygiene habits raises the risk of oral health problems among adolescents. A more independent social life may be accompanied by a change in eating habits and easier access to snacks and beverages that are sugary, acidic (like sports drinks and soda) or full of refined carbohydrates — none of which are tooth-healthy choices. And as children move toward greater independence, parents are less likely to micromanage their children's personal care, including their oral hygiene routines. Good oral hygiene can keep dental plaque at bay, lowering the chance of having gingivitis and cavities. But let's face it: Adolescents have a lot to think about, and keeping up with their oral health may not be a priority.
To help your preteen stay on top of their oral health, keep healthy snacks at home for your children and their friends and make sure you are well stocked with supplies such as new toothbrushes, floss and toothpaste. In addition, most preteens (and teens) can benefit from gentle reminders about oral hygiene routines.
For optimal oral health through all stages of life, make sure your preteen keeps up with professional teeth cleanings and exams, and talk with us about whether fluoride treatments or sealants may be appropriate for your child.
For more on your child's oral health, read "How to Help Your Child Develop the Best Habits for Oral Health" and "Dentistry & Oral Health For Children" in Dear Doctor magazine.
By Marblehead Smile Design & Family Dental
August 23, 2017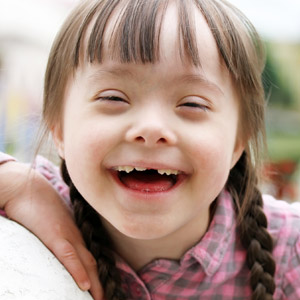 A child with a chronic illness or condition often requires a lot of focus on care for their special needs. Other aspects of their health can often take a back seat — too often including dental care.
Proper dental care can be a challenge for special needs children if they have diminished physical, intellectual or behavioral capacities. Children with autism or attention deficit disorders may not be able or willing to perform tasks like brushing and flossing. Other conditions could make them intolerant to toothpaste in the mouth, or create an inability to keep their mouths open or to spit.
Some chronic conditions also seem predisposed to dental defects. For example, enamel hypoplasia, a lack of sufficient tooth enamel, is common with Down, Treacher-Collins or Turner Syndromes, and can greatly increase the risk of tooth decay.
But even though difficult, effective dental care isn't impossible. It begins with your dental provider.
Pediatric dentists are often excellent in this regard: they often have the training and experience to treat children with chronic conditions. Whoever you choose must be able to partner with you in caring for your child's dental needs.
Daily hygiene is also a critical factor. Your goal should be the same as with any child — to teach them to brush and floss for themselves. Depending on their condition, however, you may need to assist them for a longer term, perhaps permanently. But it is imperative — daily hygiene is their best defense against oral diseases.
You should also consider their medication and how it may impact their dental health. Antidepressants, antihistamines or drugs that assist with breathing function can cause mouth dryness. This, as well as drugs with sugar or acid compounds, can increase risk for dental disease. If they must take these types of medications, try to give them at mealtime to reduce their effect in the mouth.
Above all, pursue the same professional dental care as you would for any other child. Keep up regular dental visits beginning around their first birthday for cleanings and preventive measures like topical fluoride or sealants. By taking these measures you'll help ensure their dental health won't suffer.
If you would like more information on dental care for special needs children, please contact us or schedule an appointment for a consultation. You can also learn more about this topic by reading the Dear Doctor magazine article "Managing Tooth Decay in Children with Chronic Diseases."
By Marblehead Smile Design & Family Dental
October 22, 2015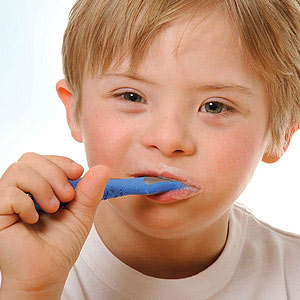 Children's ailments come and go, and thankfully most are relatively minor. Some children, however, have impaired health caused by a more serious, chronic disease. For them, the condition impacts not only their overall well-being, but also their dental health.
This often occurs because the specific healthcare needs of children with these chronic conditions are given greater priority over dental health. Besides the treatment focus, children with special healthcare needs may have physical, mental or behavioral limitations that can make it difficult to keep up with oral hygiene and care.
Children with autism or attention deficit and hyperactivity disorder (ADHD) may have a difficult time practicing (or cooperating with) oral hygiene tasks. Some may not have the physical ability to perform effective brushing and flossing without assistance. In these cases, it's important for parents or caregivers to seek out instruction and training that will optimize their children's hygiene and so reduce the chance of dental disease.
Certain medications for chronic conditions can increase mouth dryness, or they're acidic or sweetened with sugar, any of which can increase the child's risk for tooth decay or periodontal (gum) disease. Parents or caregivers should consult with their physicians about these medications or if they could be administered at mealtime to minimize their effect on the mouth.
Finally, there's the direct effect some conditions may have on a child's teeth and gums. Children with severe gag reflexes due to their condition may not be able to tolerate toothpaste or be able to spit it out completely. Other conditions can give rise to dental defects such as enamel hypoplasia in which not enough enamel develops to adequately protect the teeth.  Such defects call for special dental attention and closer monitoring of teeth and gum health.
The key is to see us and the other healthcare providers for your child's chronic condition as part of an overall team. Sharing information and regarding both dental and general care as part of a comprehensive strategy will help to prevent dental problems from developing and improve their health.
If you would like more information on dental care for children with chronic conditions, please contact us or schedule an appointment for a consultation. You can also learn more about this topic by reading the Dear Doctor magazine article "Managing Tooth Decay in Children with Chronic Diseases."